Having started her career in hairdressing at an early age, Jodie McCabe has worked on box office hits, taught students across the world before returning home to pass on her vast knowledge and experience to hairdressers all across the country.
From Camlough, Newry, Jodie has a passion with everything hair and educational. She is a driven young woman who loves to inspire others by showcasing her skills and knowledge.
Her first taste of the hairdressing world came at the age of 14 when she worked part time for her Aunt Maureen who is now her business partner. She worked throughout her school years at St Paul's High School Bessbrook and continued on in her chosen career when she left.
With a passion for travel, Jodie decided to expand her horizons and move to Australia. Whilst living there she worked in the top salons which resulted in her being offered a job in one of the biggest private hairdressing, makeup and beauty training organisations in the country. During that time she taught all levels of hairdressing and salon management to both local and international students.
Her career in Australia opened up opportunities such as working on top movie sets including The Great Gatsby, starring Leonardo D'Caprio and Tobey Maguire. She also flew from Australia to London to work at The World Skills in hairdressing, a prestigious event where 62 countries compete in both skills and knowledge.
Events such as these gave Jodie, her confidence and knowledge a massive boost. Her work has included creating avant-garde looks, working on editorial shoots and all under pressure. Jodie has proven herself to be the Queen of working under pressure!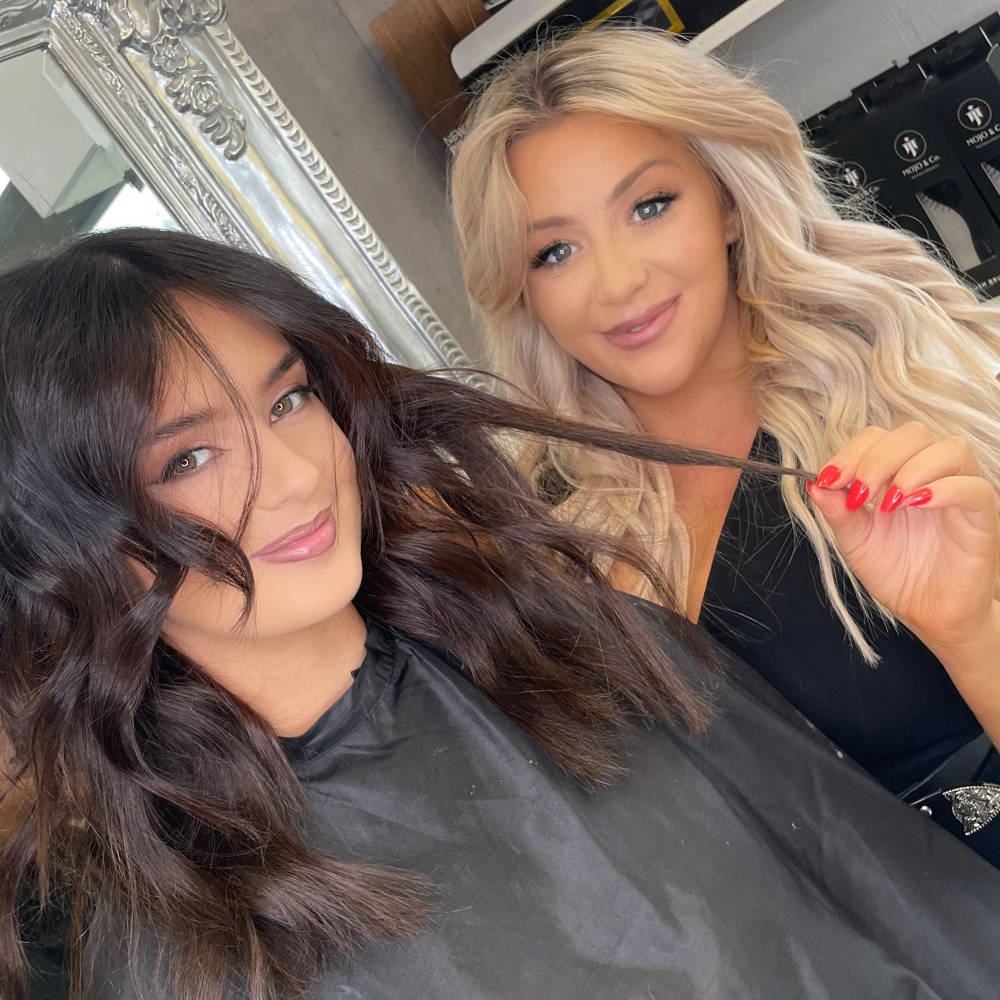 ---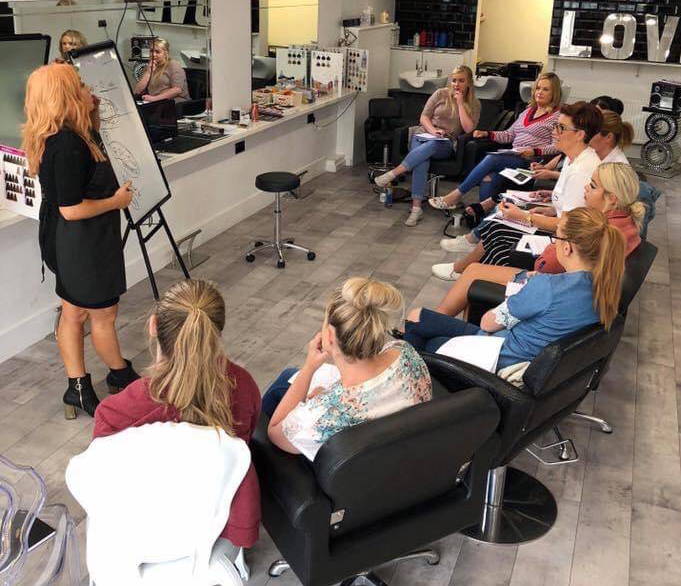 ---
With a career spanding over 30 years, Maureen Mulkerns is no stranger to changing styles and colours.
Her hairdressing journey began in Peter Marks, Newry. After her training she decided it was time to expand her skills and experience and moved to London where she worked for over 10 years with Artec Colour Corrections as a trainer, Tony & Guy and also in The Mahgony Group. During this time Maureen's knowledge and expertise grew and with that a reputation that took her to many shows and competitions in London and the Wembley Area. Her confidence and knowledge led her back home to Northern Ireland where she set up her own very successful hair salon, 'Urban Roots'.
Following on from the success of Urban Roots and the return of her niece, Jodie fro Australia, the two girls decided to go into partnership together....... MOJO & Co was born and now they are going from strength to strength with a growing list of clients and a reputation that is second to none all over the Ireland.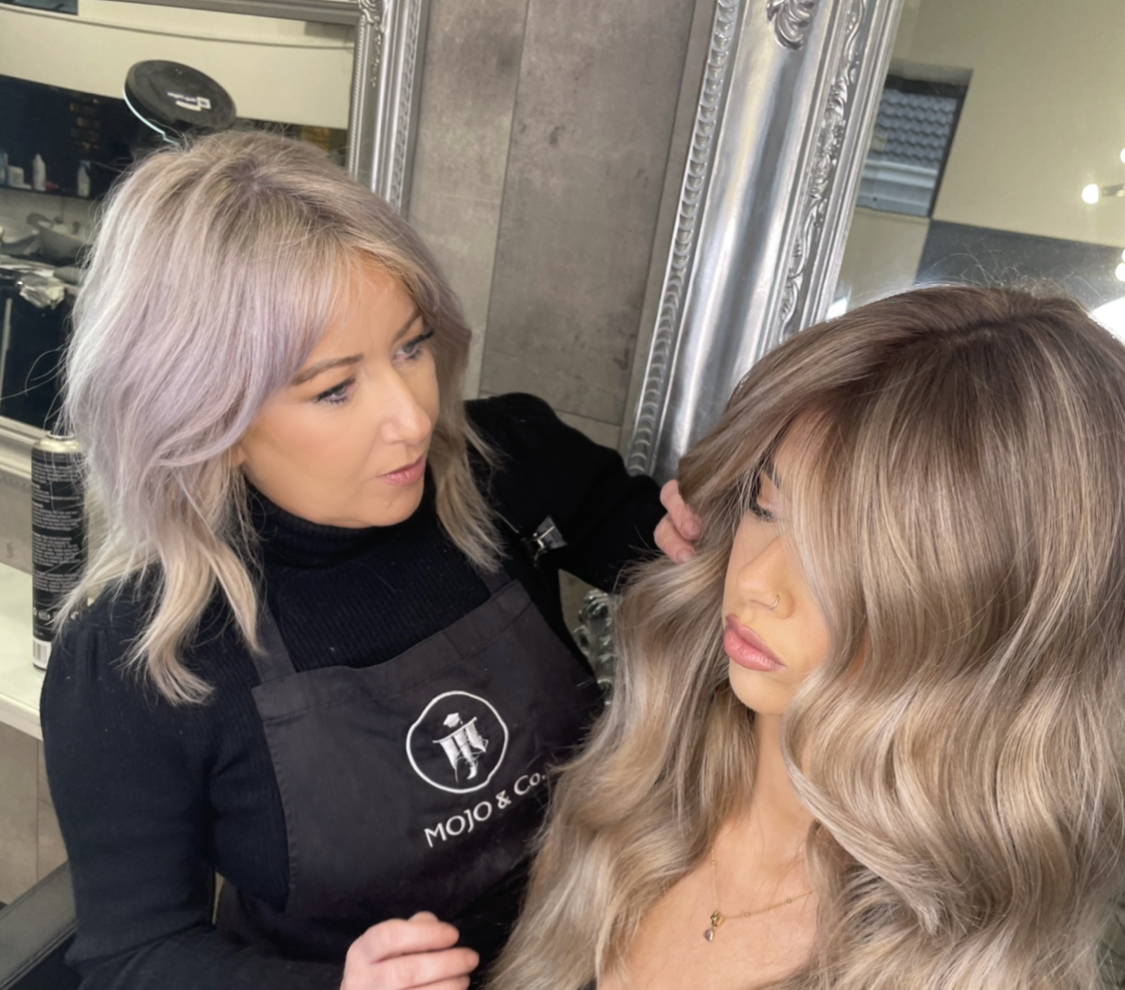 ---
Going into the science of the hair, I want to education people how to treat and keep their hair healthy
- Jodie McCabe-
Following 10 years in Australia, Jodie decided to move home and start her own empire. Together with your Aunt Maureen, an experienced and well respected hair dresser, they decided to go into partnership. It was then that Mo (short for Maureen) and Jo (short for Jodie) Mojo was created.
Maureen has been in the industry for over 30 years. Working in London in top salons such as Toni and Guy and the Magohany Group where she worked alongside London's top colourist and stylist in Wembley.
---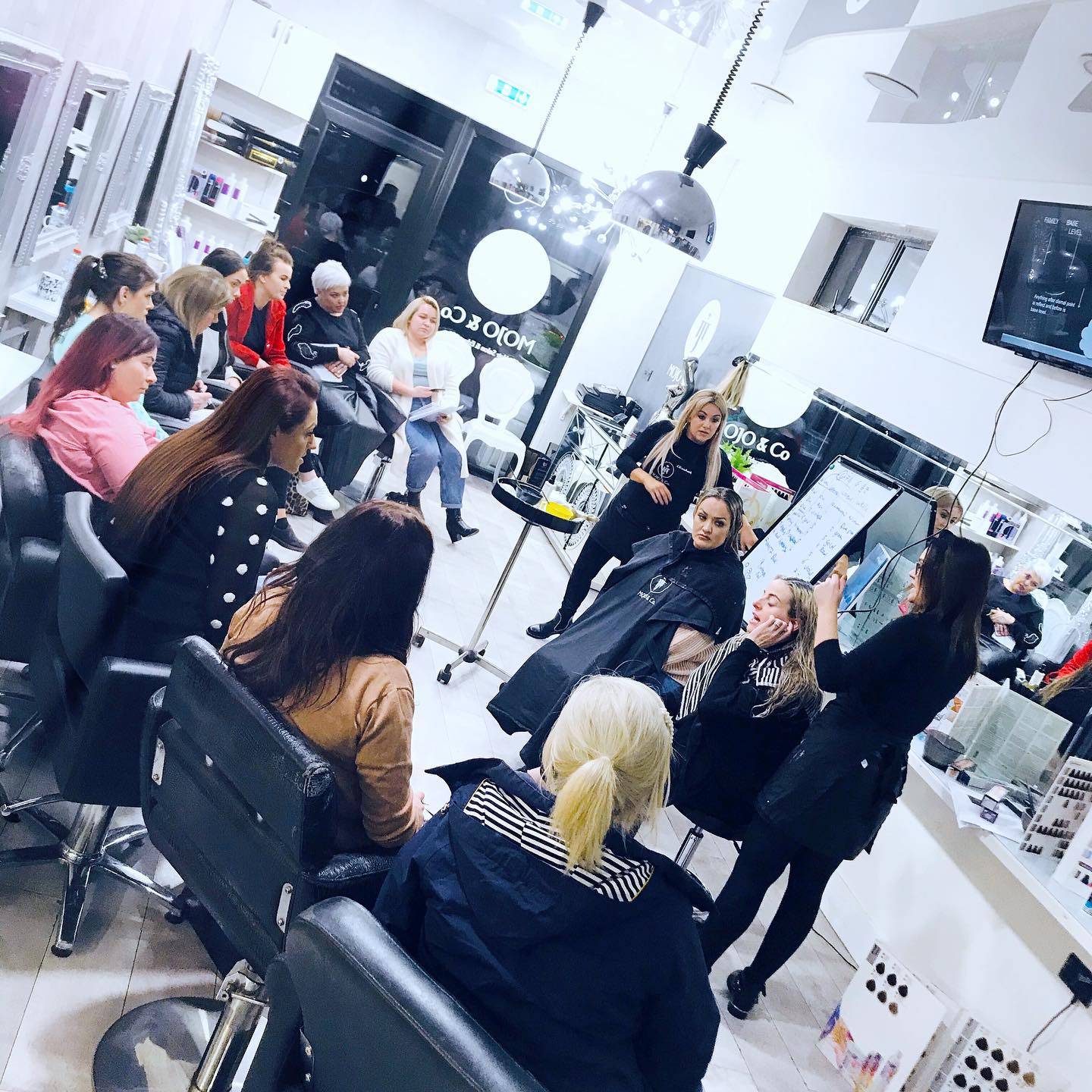 Mojo & Co Hair Salon offers educational classes to other hairdressers in the industry. Offering workshops in colour correction and transformation as well as their signature Balayage and Foilyage techniques.